Westside Nannies has partnered with some of the most well regarded domestic employment professionals to provide our clients with direct access to legal, payroll, and household staffing experts. Our experts are handpicked, vetted, and chosen for their expertise, high level of service, and positive testimonials from our clients.
Tom is Director of HomePay, Provided by Breedlove, the leading payroll and tax services firm in the highly specialized household employment arena. The HomePay service provides an end-to-end solution for families looking to outsource all the state and federal employer requirements related to payroll, wage reporting, tax remittance, labor law compliance, and tax agency correspondence.
Tom holds a BBA in finance with a minor in accounting from the University of Texas (1985). Throughout his career, Tom has been an active volunteer and speaker in the financial, marketing and care industries. He has also authored numerous educational pieces, including The Household Employer's Financial, Legal, and HR Guide, and has been a featured household employment expert on dozens of TV and radio shows, as well as countless business, consumer, and trade publications.
With a mission to eliminate work, worry, and risk for busy families, Tom and his team work with placement agencies and financial professionals across the country to streamline the process for families hiring a household employee.  If you would like to learn more about the HomePay service or take advantage of their popular "New Employer Orientation," please call 877-367-1964 to reach a HomePay expert dedicated to supporting clients of Westside Nannies.  You're also welcome to visit their website or reach out via email at newemployerorientation@myhomepay.com.
Attorney at The Law Office of Lisa Pierson Weinberger
Lisa Pierson Weinberger helps busy moms and dads understand the legal issues that go hand in hand with parenthood. From ensuring that parents are maximizing maternity and paternity leave benefits, to lawfully employing individuals in their home, to finding a good work/life balance when returning to the workplace after a leave of absence, Lisa's goal is to alleviate parents' worries about their legal rights and obligations so that they can get back to the more important business of being a parent.
Prior to founding The Law Office of Lisa Pierson Weinberger, Lisa spent 7 years at the well-known entertainment law firm of Greenberg Glusker working as an employment lawyer with many of Hollywood's A-List celebrities. After having her son, she realized that she could use her skills and experience as an employment lawyer to provide legal support to others like herself during the transition to parenthood. Lisa has extensive experience advising on all aspects of the employment relationship, including the hiring process, background and drug checks, wage and hour issues, insurance obligations, counseling, discipline, and terminations.
Professional Nanny Consultant
Does the thought of beginning a search for the right nanny seem a little daunting to you? Do you currently have a nanny that doesn't seem to be a perfect fit, but that you think has room for improvement? Has something come up that you have no idea how to handle? The Nanny Doctor is here to help! For years, Lindsay Heller has provided guidance and support to families all over the world in regards to their relationship with their nanny. As a former nanny of 10 years, licensed clinical psychologist and now a mother that employs a nanny, Lindsay knows the ins and outs of the nanny world like no other. There isn't anything she hasn't seen!
Through her unique services, Lindsay provides families with step by step guidance through the entire nanny hiring process. From the initial consultation, through navigating the intense search, and finally to hiring, Lindsay stands firmly beside her clients to offer invaluable expertise. She also offers an extremely valuable service in that she helps families who already have nannies solve issues and concerns that may be causing tension in the home. As an outside objective third party, Lindsay is able to assess the situation from all angles and provide a specific solution to the needs of the families seeking her help. While The Nanny Doctor is not a nanny agency, she collaborates with agencies all over the world.
Westside Nannies has partnered with the Nanny Doctor to help you optimize the experience of finding and keeping your nanny. As an exclusive gift for Westside Nannies families, she will provide a complimentary 1-hour, in-home consultation. The Nanny Doctor's services are available to our clients during every step of the process and include:
Help in finding the right nanny for your family
Support throughout the interview/screening process
Assistance in transitioning a new nanny into your home
Mediation during any conflict that may arise between you and your nanny
Guidance in ending a nanny relationship and transitioning into a replacement.
Lindsay is based in Beverly Hills, California but her services are available worldwide. She works with families in her Beverly Hills office, in private homes, board rooms, on the set, or over the phone/Skype. To set up a consult call 310.384.9300 or e-mail lindsay@thenannydoctor.com.
Attorney and Founder of Legally Nanny
Bob founded Legally Nanny in 2003 to assist domestic employers with a wide variety of household legal and tax issues, including payroll; drafting employment, confidentiality and severance agreements; and calculating and preparing back taxes and reports. The firm also defends employers who are facing audits, investigations, and lawsuits from governmental entities as well as nannies.
Bob is an attorney and founder of Legally Nanny®, a company that provides legal and tax advice to household employers and domestic employment agencies. Bob received his undergraduate degree from Georgetown University, studied at the University of Lisbon, Portugal on a Rotary International Fellowship, and received his law degree from the University of Chicago Law School.
Bob is on the advisory board of the International Nanny Association (INA) and also serves as the General Counsel for the Alliance of Premier Nanny Agencies (APNA). In addition, he has served as an expert witness in household employment litigation.
Bob and Legally Nanny have been featured in The Wall Street Journal, Kiplinger's Personal Finance, The New York Daily News, and California Lawyer Magazine, among other publications.
Founder and Director of Save a Little Life
Richard Pass, RN, BS is the Program & Course Director for Save A Little Life ™ which he founded in 1999. He has been a basic and advanced CPR instructor for over 30 years.
A native of Los Angeles, CA, Richard received his nursing degree in Portland, Oregon and has been a practicing nurse for 38 years. In addition to Cardiology nursing, his experience includes many years as a clinical practitioner in critical care areas, such as the ICU and Emergency Department.
Richard also taught at California State University where he lectured on medical-surgical nursing. He is now part of the nursing program instructional team at Glendale College where he continues to teach and inspire students on their path to becoming nursing professionals.
What Every Parent Needs to Know. Check out our Family Blog for an Insider's Guide on All Things Nanny. 
What Our Families Are Saying
"I couldn't be more pleased with the service that Westside Nannies provides. From their prompt initial response to working with their staff to find the ideal nanny for our 2-year-old son…it was all such a pleasure! When Brooke walked in, my son, who normally doesn't get excited about mama leaving, couldn't stop saying "bye mom, bye dad" and waving at us. She even put him to sleep the first day and I honestly didn't think that could happen – simply amazing! I recommend Westside Nannies to everyone with kids!"
Jesse DeSanti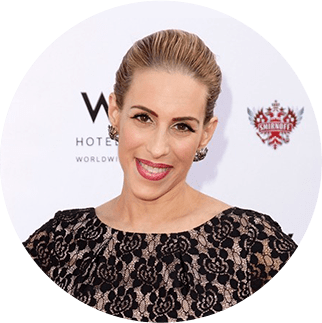 "Westside Nannies has some of the most professional and highly qualified nannies I have ever seen. They are organized. sensitive to employers and a joy to work with! I refer to them all the time and use thir services myself."
Dr. Jenn Mann
"Thank you for the resumes, they look great. I think you may be the first agency that "got" what we are asking for!!!"
Christina M., Client
"Emily is wonderful, thank you for introducing us. I will recommend you to everyone I know who is looking for a nanny and needs a great agency to help them."
Adrianne Y., Client
@westsidenannies
Our favorite stories on Instagram.
Ready to get your nanny search started?