Newborn Care Specialists – because babies don't come with a manual.
Newborn Care Specialists (NCS) are highly experienced individuals who have chosen to specialize in newborn and infant care. Many have undergone specialized training and have advanced knowledge in a wide variety of subject areas including lactation support and sleep training. Whereas nannies work and grow with a family for many years, an NCS is an expert who will work with you for the first weeks and months of your newborn's life. As families transition into full-time nanny-care, an NCS can provide hands-on training for your new nanny so that consistency in care can continue after her term ends. Our clients routinely tell us that hiring an NCS was the best decision they made providing them sanity, support, and much-needed sleep.
Families that benefit most from hiring an NCS are first-time parents expecting singletons and/or multiples, families with heavy or atypical work schedules, moms recovering from a c-section, adoptive, surrogate, and same-sex parents, those without family support nearby, or parents who simply need a good night's rest!
At Westside Nannies we take great pride in representing the best Newborn Care Specialists in the industry! Our team of handpicked and thoroughly vetted NCS caregivers are passionate about providing the very best in newborn care, giving parents much-needed rest and relief, and are always looking for ways to go above and beyond.
Newborn Care Specialist's Responsibilities
Overnight Care
Complete overnight care, including feeding (breastmilk and/or formula), burping, soothing, changing, dressing, and age-appropriate sleep training.
Support
Supporting new parents by teaching proper methods of care, providing lactation support, training the new nanny, and giving helpful feedback and tips.
Bathing
Bathing the newborn/infant using appropriate products and water temperature and teaching parents proper methods for sponge baths and umbilical cord care.
Healthy Schedule
Establishing a healthy and developmentally appropriate schedule, including sleeping, feeding, and playtime with a focus on developmental milestones.
Care Log
Maintaining a thorough care log, noting feeding and sleeping patterns, as well as other pertinent information and observations in order to establish a healthy schedule.
Assistance
Organizing and stocking the nursery, washing and sterilizing bottles and pumping supplies, helping with the baby's laundry, and providing general assistance.
Newborn Care Specialists typically work either 10-12-hour overnight shifts or are hired to provide 24-hour care 5-7 days/wk. Terms vary in length between 2 weeks and 6 months; on average families hire an NCS for approximately 16 weeks (or until their baby is successfully sleeping through the night). Depending on experience, qualifications, and number of children (singleton or multiples) rates for Newborn Care Specialists can range from $35-$60/hr.
Westside Nannies recommends booking your Newborn Care Specialist 2-3 months prior to your due date (or as early as possible) as highly experienced candidates book up quickly!
Ready to get your search started?
What Our Families Are Saying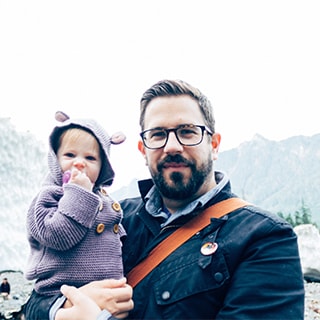 "The professionalism that has been demonstrated by your agency is remarkable. I have worked with top names in every industry and was blown away by the service - I never knew finding a nanny could be treated like the purchase of a luxury product. Kudos to you, WN"
Richard L.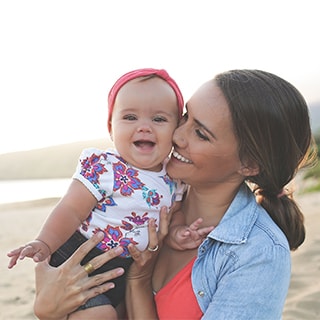 "When  my maternity leave ended and I was about to leave my first baby at home with a nanny, I was honestly petrified. You made this such a safe, easy process and for that, I am forever grateful."
Lauren R.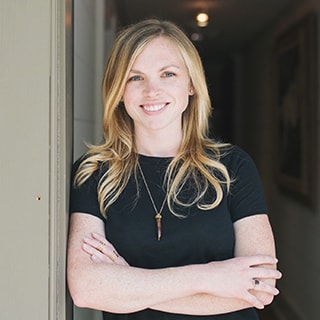 "Thank you for placing Stephanie with us! She has been absolutely amazing and I don't know how we ever managed without her. The girls love her and not a day goes by without Stephanie planning a fun art project or an exciting outing. She also jumps in to help me with dinner and organizing - a true gem. We're referring everyone to you! Thank you, thank you, THANK YOU!"
Heidi
"I couldn't be more pleased with the service that Westside Nannies provides. From their prompt initial response to working with their staff to find the ideal nanny for our 2-year-old son…it was all such a pleasure! When Brooke walked in, my son, who normally doesn't get excited about mama leaving, couldn't stop saying "bye mom, bye dad" and waving at us. She even put him to sleep the first day and I honestly didn't think that could happen – simply amazing! I recommend Westside Nannies to everyone with kids!"
Jesse DeSanti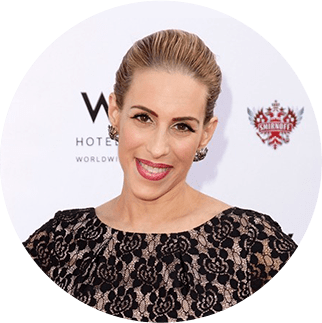 "Westside Nannies has some of the most professional and highly qualified nannies I have ever seen. They are organized. sensitive to employers and a joy to work with! I refer to them all the time and use thir services myself."
Dr. Jenn Mann
Less than 4% of applicants pass our rigorous
10-Point NannyScreenTM.