Westside Nannies believes that every nanny deserves an amazing family.
Your Personal Matchmakers
We are truly passionate about finding our nannies amazing jobs. As former nannies ourselves we get it, because we've been there. With a focus on matchmaking we know how important it is to find the perfect family. We want our nannies to feel valued, appreciated, and ultimately with a family they love. Not only do you have to have the right schedule and compensation, we want you to love where you work!
Access to Top Positions
As one of the top agencies in the country, we are able to offer access to fantastic positions. Whether you are looking for a fast-paced career nanny position or a low-key, consistent schedule, we have seen and placed it all. Whatever the case may be, Westside Nannies works with families who truly value their employees and are willing to go above and beyond to find the perfect nanny
Professional Representation
Being a professional nanny means being represented as one. That's why making sure our candidates are treated with the utmost professionalism and respect is a value we strictly adhere to at Westside Nannies. We are here to answer your questions, prep you for interviews, and take your needs into consideration. We are in your corner to ensure that you and your new employer start off on the right foot!
Competitive Compensation
Some say the value of a top-notch childcare provider is priceless, and we tend to agree. When it comes time to accept a job offer, we handle all negotiating according to the highest industry standards to ensure that you are compensated at a professional rate. Over the years, we have negotiated some of the most exclusive compensation packages in the country, knowing that our nannies deserve it.
No Cost To You
Unlike other agencies, Westside Nannies gives you access to exclusive positions with NO deposits, NO one-time fees, and NO percentages taken out of your paycheck: We are COST-FREE to our candidates, the way we think it should be. In return we expect you to have a great attitude, prompt communication, and the utmost professionalism.
What Our Nannies Are Saying
"As a nanny, I couldn't have asked for a better experience with an agency. The women at Westside Nannies are so incredibly helpful, supportive, kind and responsive. I initially reached out to Westside prior to moving from the East Coast to Los Angeles, and I am incredibly grateful for how seamless of a transition it was for me professionally with the support and assistance of Westside Nannies. Jacey and Kaitlin helped me find the perfect fit for a permanent full time position, and Jacey has continued to assist me with temporary part-time positions on the side. Jacey and Kaitlin have been so wonderful, as well as every other employee I have encountered in my experience! I have and will continue to recommend Westside Nannies to all my friends that work in childcare."
Michaela B. 
"I applied to this company a month ago and I trough all the Process, they have been doing the best for me to find the right job and Family. As a nanny I feel so Lucky to be represented by a Wonderful company as it is Westside Nannies. All the Team in WN are wonderful and so professional. They have always help me with any questions and concerns. Thank you so much for all you do and for your kindness. I'm so exited and looking forward to know that I will be placed in the best Family in LA.
Thank you Katie and all the Girls in WN you guys Rock! :)"
Indira G.
"This was my second time using Westside Nannies for my job search. Katie and her staff are very attentive. I am a mom so I had some restrictions with my availability which made finding a job more challenging but they stuck with me and worked hard to help me find my dream job. They negotiate for you so if you are like me and are not comfortable doing it yourself…this may be an added perk:) Since I started the job, they called me multiple times to make sure I was happy. I recommend them highly to any nanny looking for a job or a family looking for a nanny. Thank you WSN."
Kuldeep S.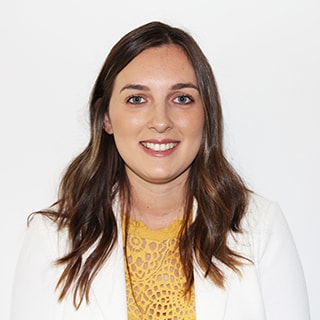 "Westside Nannies has been such an amazing agency to be represented by! I have only been a nanny in their system for a week now, and they have already gone above and beyond in sending me jobs that they think would be a great fit for me, and are so quick to respond whenever I have questions or have applied for a position. When I first walked in the office I was greeted by Anna, with her warm, inviting, and sweet personality. I right away felt so comfortable and appreciated, and really admired how in detail she was with taking down my information and exactly what I am looking for. Just a very personal, and friendly, yet professional agency that cares about their nannies and clients and wants the best fit for everyone involved. They have really been so helpful and so involved every step of the way, and it's only been a week!!! I have so much appreciated both Elyse and Kaitlin sending me jobs and getting things set up in such a timely manner. I am so excited to be apart of the Westside Nannies team!"
Makenzie V.
| Why We're Different | Westside Nannies | Care.com | Sitter City |
| --- | --- | --- | --- |
| We Have Fantastic Families Looking for Great Nannies | | | |
| You Can Apply to Jobs You're Interested In | | | |
| No Cost to You | | | |
| We Provide Tax & Legal Advice to Families, Ensuring You Are Treated Professionally | | | |
| We Provide Resume Assistance & Interview Coaching, Allowing You To Put Your Best Foot Forward | | | |
| We Give You Post-Interview Feedback Allowing You to Improve Your Chances of Landing Your Dream Job | | | |
| We are Real People Ready to Help You & Answer Any Questions Throughout Your Job Search | | | |
| We Schedule & Coordinate Your Interviews and Trial Days for You, So You Can Focus on Getting the Job Instead of Playing Phone Tag | | | |
| We Listen to What You are Looking For, Ensuring You are Only Meeting Families That Might Be a Good Fit | | | |
| We Negotiate for Competitive Compensation Packages for You | | | |
| We Have Access to Top Positions Offering Superior Pay & Benefits | | | |
| We Offer Temporary Work While You're Searching for Your Dream Job | | | |
| We Provide CPR/First Aid Training, as well as On-Going Educational Opportunities to Grow in Your Career | | | |
| We Meet You Face-to-Face in Order to Get to Know You Personally | | | |
| We Help Facilitate Community Among Local Nannies by Hosting Social Gatherings & Networking Events | | | |
| We Provide Post-Hire Support, Answering Questions & Offering Advice | | | |
| You're More Than an Online Profile to Us – We Appreciate, Respect, & Care About You | | | |
Whether you're looking for a part-time or full-time position, we've got you covered!