We're your personal nanny matchmaker and are experts at finding the one. 
Westside Nannies is pleased to provide experienced and qualified nannies for short-term assignments ranging from 1-6 months. Whether you work freelance and require coverage only during projects, need a nanny to accompany you on an extended vacation, or simply want an extra pair of hands over the summer, we're here to help! Our temporary nannies are trained to jump right in, quickly adapt to the routine, and provide coverage when you need it most. The background, experience, and personality of each nanny is unique but they all embody the qualities that to us, are most important – loyalty, honesty, dependability, and a true love of working with children.
Temporary nannies responsibilities vary depending on the household, but often include full care of the children (bathing, dressing, feeding), engaging in creative play, driving the children to and from school and extra-curricular activities, assisting with homework, light tidying related to the children's activities, and making simple, healthy meals and snacks for the children. 
We place temporary nannies in both part-time and full-time positions. For temporary work it is important that you have a pre-determined set schedule as flexibility with temporary nannies is limited.  
We will work closely with you to develop a competitive compensation package based upon your family's needs. Rates for temporary nannies vary greatly depending on the nanny's experience, the position duties, preferred schedule, and the level of travel and flexibility required in the role. Current rates for temporary nannies are between $25-$30+ per hour.
What Makes Our Nannies So Special?
Experienced
Westside Nannies represents professional nannies who are experienced, trained, reliable, and proactive. We require our candidates to have at least 3 years of of professional childcare experience along with impeccable references.
References
Due-dilligence is at the heart of our placement process and safety is our #1 priority. Our trained recruiters are experts at digging into a candidate's background and thoroughly analyzing their work history and references. We look for top-notch candidates who leave an overwhelmingly positive and lasting impression.
Education
In our industry, experience and education can be represented in many different forms; from formal degrees to 30+ years of experience. We represent nannies who simply have a passion for working with children, and many have proven their desire to work in childcare through their academics.
Passion
For our nannies, childcare isn't just a "job" - it's a labor of love. Most of our candidates began their careers as neighborhood babysitters and camp counselors in high-school, pre-school teachers or part-time nannies in college, and are now professional nannies. Our nannies love their jobs, and we think that's pretty cool.
Modern
Whether it's texting you a picture of your little one at the park or setting up a Skype session to say goodnight to your child when you are out of town, Westside Nannies candidates are forward-thinking, aware, and tech savvy.
Character
We believe that a nanny's moral and ethical character is just as important as what's on her resume. Nannies are more than just caregivers - they are mentors and role models, and a direct reflection of your family's values. We place an emphasis on recruiting candidates who display character traits such as loyalty, dependability, honesty, and respect. 
Ready to get your search started?
What Our Families Are Saying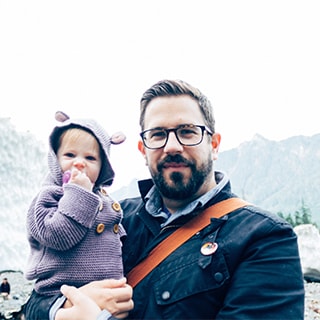 "The professionalism that has been demonstrated by your agency is remarkable. I have worked with top names in every industry and was blown away by the service - I never knew finding a nanny could be treated like the purchase of a luxury product. Kudos to you, WN"
Richard L.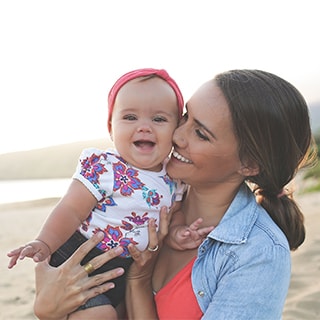 "When  my maternity leave ended and I was about to leave my first baby at home with a nanny, I was honestly petrified. You made this such a safe, easy process and for that, I am forever grateful."
Lauren R.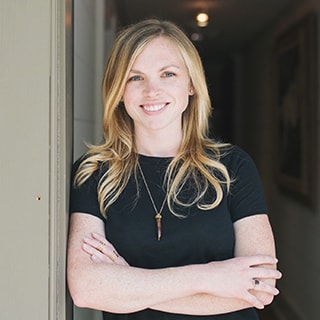 "Thank you for placing Stephanie with us! She has been absolutely amazing and I don't know how we ever managed without her. The girls love her and not a day goes by without Stephanie planning a fun art project or an exciting outing. She also jumps in to help me with dinner and organizing - a true gem. We're referring everyone to you! Thank you, thank you, THANK YOU!"
Heidi
"I couldn't be more pleased with the service that Westside Nannies provides. From their prompt initial response to working with their staff to find the ideal nanny for our 2-year-old son…it was all such a pleasure! When Brooke walked in, my son, who normally doesn't get excited about mama leaving, couldn't stop saying "bye mom, bye dad" and waving at us. She even put him to sleep the first day and I honestly didn't think that could happen – simply amazing! I recommend Westside Nannies to everyone with kids!"
Jesse DeSanti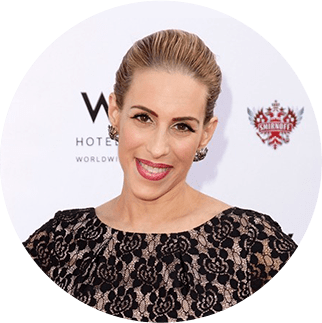 "Westside Nannies has some of the most professional and highly qualified nannies I have ever seen. They are organized. sensitive to employers and a joy to work with! I refer to them all the time and use thir services myself."
Dr. Jenn Mann
Less than 4% of applicants pass our rigorous
10-Point NannyScreenTM.